Hearing Care Services
At East Bay Audiologists we take the time to listen to you, so you hear better. Everyone experiences sound in a different manner. We pay close attention to your concerns and recommend solutions customized to your unique needs and situation. Every patient receives individual one-on-one attention, the highest level of professional service and unmatched expertise. Honesty, integrity, and clear communication make us a favorite for hearing care services in Danville and the greater San Ramon Valley.
In a time where technology is changing faster than ever and communication is more vital to well-being, East Bay Audiologists keeps up with the latest in digital hearing technology. Our audiologists regularly participate in advanced training and continuing education programs, so you get the highest level of care.
Hearing Tests
Hearing Testing and Evaluations
Choosing the right hearing aid starts with a clear understanding of your unique hearing loss needs. Our advanced testing procedures accurately identify whether or not you have hearing loss and measure the type and severity.
Our audiologists perform comprehensive audiological evaluations. These tests determine how the different parts of your ears are functioning and can home in on the source and type of any hearing loss you may be experiencing. We test each ear separately and record the results on an audiogram. Your audiologist takes the time to interpret hearing test results so you understand any hearing loss you may be experiencing.
More on Hearing Test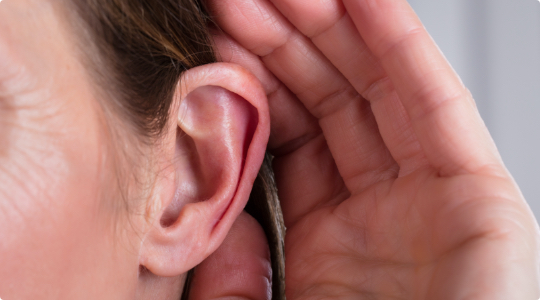 Online Hearing Test
Think You Might Have Hearing Loss?
Take our free, 5-minute online test to get a better understanding of your hearing health. It can determine if a professional screening is right for you.
Our Process
Finding the Perfect Match.
Hearing loss looks different for everyone, and as a result, there are a number of hearing aid varieties on the market. Through careful evaluations and custom fittings, we'll help you find the best device for your hearing loss needs.
Hearing Aid Services
We Service Your Devices
From hearing aid screening, selection and fittings, to ongoing maintenance and repairs – we offer a wide range of services to keep your hearing aids performing their best.
If your hearing tests indicate that you would benefit from hearing aid technology, we'll discuss your options with you. This is just another way we listen more closely, so you hear better. Because we represent multiple manufacturers, your selection isn't limited to just one company. We'll carefully match your lifestyle, hearing needs, cosmetic concerns, visibility or dexterity issues and budget with the existing technology and features. You get the most appropriate fit and the correct technology for your needs.
More on Evaluation for Hearing Aids
Once your hearing aids arrive, we'll customize their programs to deliver sounds just as you want to hear them. Since everyone hears differently, everyone has individual preferences in their hearing aid programs. We'll use speech mapping to fine-tune your devices per your prescriptive needs.
More on Hearing Aid Fitting and Programming
Nothing in life goes exactly as planned. If your hearing aid needs repair, East Bay Audiologists is there for you. We can repair most makes and models of hearing aids, even if you didn't buy them from us. Many repairs can be performed while you wait. And if your devices need to be returned to the factory, we'll take care of that for you too. You can also have your hearing aids cleaned while you wait and shop for fresh batteries at our office.
More on Hearing Aid Repair and Maintenance